Nothing beats a second set of eyes – particularly a trained and experienced set. Even the best writers in the world have editors and proofreaders on their teams, so there's no reason why you should feel that you need to go it alone. Be it a quick proofreading once-over, or a more substantive edit, I'm here to ensure that you put your best foot forward with professional, polished content.
Why proofread or edit your content?
It could be as seemingly insignificant as an email or as important as a slide deck to attract savvy investors. In either case, sloppy content laden with errors or so-obviously written swiftly and frivolously, doesn't exactly paint you in a proficient light. Well-written content can:
Demonstrate professionalism

Instill buyer trust

Show that you care and are willing to put in the effort

Tell your audience you are qualified and intelligent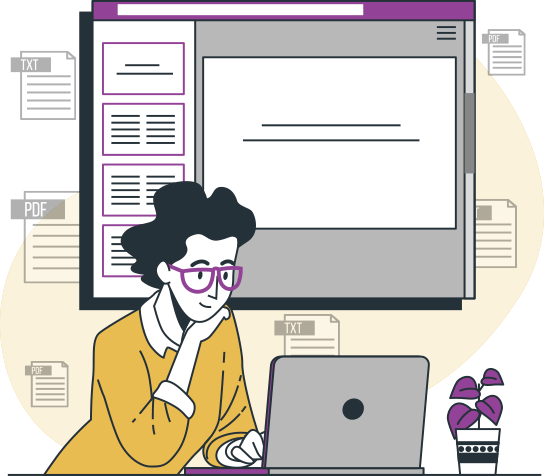 What an editor does
Sometimes the core message is there, but the way in which it is communicated isn't strong enough. Or maybe the content doesn't flow. Or perhaps the language could be enhanced to make a bigger impact. That's what an editor is for.
When you choose Striking Content as your Toronto content editing service, expect me to add, cut, rewrite and rearrange your copy in all the areas that need it. I focus on the way in which the message is delivered, how the copy sounds, whether or not it reads smooth or choppy, the words chosen and the emotional feel of the language.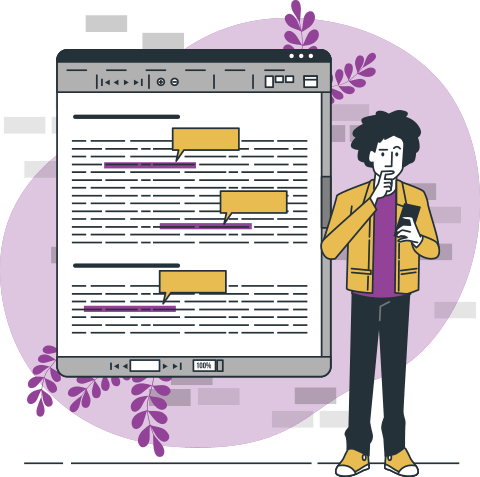 When it's time to hire a proofreading service
A proofreader steps in when you have content you're happy with overall, but you know you need a professional pair of eyes to ensure that there aren't any grammatical errors you've overlooked. Even when we think it's perfect, you'd be surprised how many little slips can make their way into the copy simply because, as the writer, you're too close. An impartial third party is invaluable.
I offer a detail-oriented proofreading service that meticulously checks for spelling, punctuation, grammar and typos.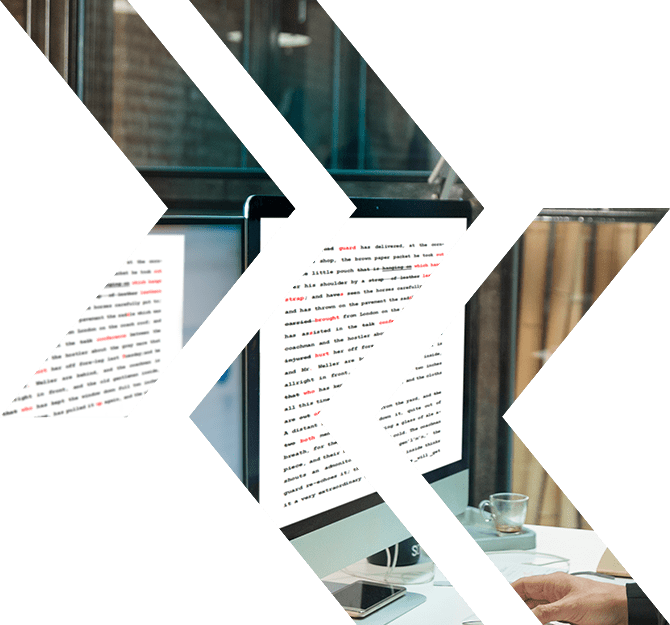 Figuring out what you need
When writing isn't your forte, it can be difficult to know whether or not your copy requires straightforward proofreading or more complex editing. Whenever I have a client who needs one of these two services, I always ask to see a sample of the content first. This way, I can evaluate accordingly and provide accurate recommendations. I like to communicate exactly where and how I see myself adding value. You decide from there.
The process
Here's what to expect.
Background
Even though we're only talking about editing or proofreading, I always have a phone or video call with you. This lets me gather important foundational information and understand your expectations. It also comes in handy if I feel that you've missed something important in your content that can add value.
The work
I go ahead and edit or polish your piece. If it's large, I always complete one part first and send it for your review. This lets us ensure that we're on the right track together in the project.
Final touches
Towards the end, I still do an extra pass (or two, or three) to ensure that your content is in excellent, polished shape for the next phase.
One of my favourite parts about editing and proofreading is having the opportunity to elevate my clients' messaging. I like phrasing content in ways you may not have considered, ultimately arriving at a point where it reads beautifully, becomes memorable and achieves the desired action.
---
Need your content polished?