While the nature of our techy world makes it tempting to think only of digital marketing when it comes time to strategize for the upcoming quarter, don't be too quick to discount your print options. With so much misinformation crowding the digital space these days, consumers value print, and feel a sense of trust in words on paper as opposed to words in the cloud.
Why a print brochure?
An eye-catching and professionally written brochure can:
Establish brand credibility

Build consumer trust

Be a memorable touchpoint

Draw customers in to spend more time

Create an emotional reaction

Instill a sense of product and service value
Studies show that when marketing is in print form, consumers stay engaged for longer, absorb more information, connect emotionally and are willing to spend more money afterwards.
Copy that counts
Effective brochure copy not only tells readers about your business, but also answers the right questions. It educates them on how you can solve a problem they have, and communicates how your product or service fits into their lives. When I write a brochure, I pay particular attention to the power of the front page and the profile of your customers. I focus on conveying benefits (not features), calling out your differentiators and writing with a voice that depicts your brand and resonates with your target audience.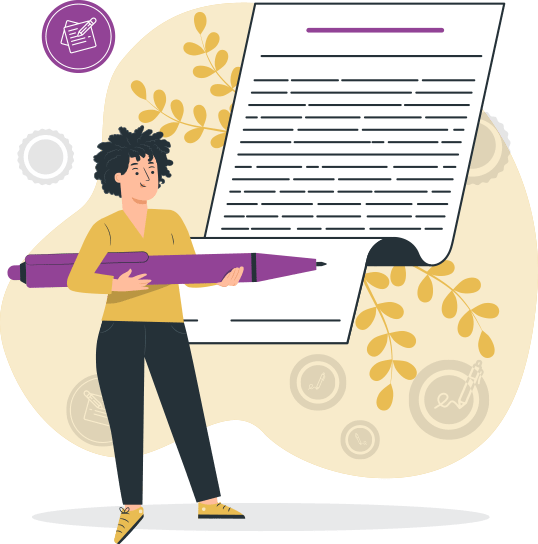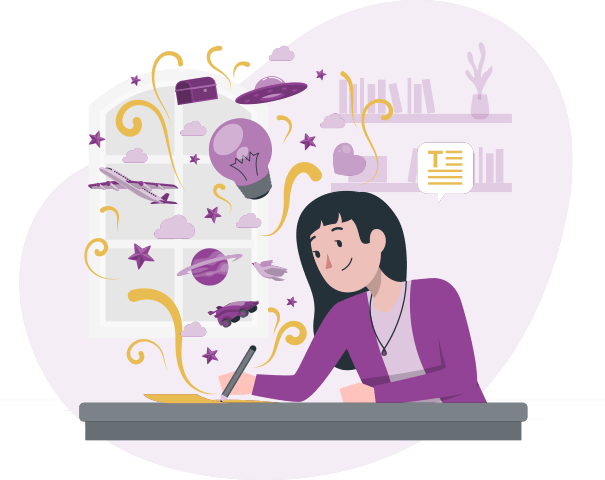 Yes, I'm a Toronto brochure writer but I also place a great amount of weight on the visual component of any print flyer. Not only am I referring to the ways in which I strategically format and structure my copy, but also the graphic design and imagery you choose to accompany that copy after my job is done.
Create a story with your brochure. Take your customers on a journey with you. Stimulate their senses and tap into their emotions.
Make the kind of statement that demonstrates your credibility, builds trust in your audience and induces the desired action.
How we work together
Let me walk you through a day in the life of a brochure project with me.
Meet
First, we meet via phone or video conference to talk about the piece in detail. On this call, I also take the time to gather background information about you, your business, your products and services, objectives, vision and purpose.
Research
I research your competitors and get a feel for other print materials in the industry. This enables me to produce brochure content that is both unique and competitive.
Write
I write the copy for your brochure, focusing on the desired style, tone and voice for your brand. The draft is then submitted for your review.
Edit
Much of my editing takes place before you ever see the content once. This way, I streamline the process and make it easy for you. Then we work through any revisions you have together.
Finalize
I tweak and polish your brochure copy in order to arrive at a finished product you are 100% happy with. Ready for graphic design!
A closer look
Here are a few print materials I've written for clients.
The brochures I write are crafted to make a statement. In a single marketing piece, you can make an excellent first impression, backed by copy that makes your customers feel good about taking the next step.
---
Ready to talk about your print marketing needs?